CARPETS WIGAN
OFFERING A SUPPLY & FIT SERVICE
We are a family-run business and we put our customers at the heart of everything we do. We are committed to ensuring our customers receive the best possible service and the highest quality affordable carpets in the Wigan area.
High Quality Carpets in Wigan
Considering installing carpet in your home? You've come to the right place.
Here at LJV Carpets and Flooring, we provide a stunning range of quality carpets in Wigan to suit a range of different styles and budgets.
Navigating the carpet market can be difficult, especially considering the number of options there are to choose from – but at LJV, we make it easier, and you're sure to find your dream carpet within our extensive collection.
High-Quality Carpets In Wigan
If your old carpet is looking a little worn, or you've recently switched up your décor and need a new one to match, we're sure you'll find something perfect within our extensive collection. After all, we have something for everyone!
Whether you're looking for something easy to clean, a statement carpet to set off the rest of your décor, or something that will stand the test of time in a house full of children and pets, we've got exactly what your home needs.
Struggling to choose a carpet? We feel you.
Our team is always here to help you decide and would be more than happy to guide and advise you – providing our top recommendations so that you can choose the perfect flooring for your home.
You can browse our beautiful range of carpets in Wigan at our showroom, or we can come out to youto show you our collection of flooring samples and give you an idea of what works best in your house, if you'd prefer.
Carpet fitters in Wigan
In addition to our beautiful carpets, we also provide a professional fitting service.
We take pride in completing all of our jobs to a very high standard, so you can rest assured that our carpet fitters in Wigan to expertly install your new carpet on time, every time, and with minimal disruption.
For a free, no-obligation supply and fitting quote, or to find out more about our range of carpets in Warrington, don't hesitate to get in touch with our team today!
Our expert team covers Warrington, Leigh, Wigan, Astley, Tyldesley, Atherton, Lowton, Westhoughton, Worsley, Culcheth and St. Helens.
We will come to you so that you can see the flooring samples in the same place you want to install new floors, making it easier to choose the best solution.
Our customers' happiness is important to us and you can trust that regardless of which type of flooring you buy, satisfaction is guaranteed.
Premium Carpets, Without The Premium Price Tag
At LJV Carpets and Flooring, we're committed to ensuring that our customers not only receive the best possible service but also the highest quality, most affordable carpet in Wigan.
However, just because our carpets are more affordable doesn't mean that they don't look and feel as amazing as the high-street store alternatives – our carpets are sure to make your house feel more like a home. And from some of the UK's most renowned manufacturers, you really can't go wrong!
Unsure of how to pay for your carpet? Not to worry!
We have a few finance options available – including Snap Finance – which allow you to spread the cost of your new carpet in Wigan and make affordable monthly repayments.
Contact LJV Carpets And Flooring Today!
To find out more about our stunning range of carpets, for a supply and fitting quote, or to arrange a home visit in Wigan, don't hesitate to contact our specialists.
Call 01942 369 017 to chat with us directly, or reach out to us via email at ljv.carpets@gmail.com and we'll be in touch with more information as soon as possible!
Frequently Asked Questions
Why choose carpet over laminate or vinyl flooring?
Our laminate and vinyl flooring options are great, but let's face it. Nothing compares to that velvety soft new carpet feeling.
Aside from the warm, cosy feeling that alternative flooring can't provide, our stunning range of carpets are available in a range of colours and styles – to suit an array of different tastes – and can provide other, more practical benefits such as:
Noise reduction
Restless kids.  Boisterous pets. Loud televisions and music booming from the Bluetooth speaker. Homes are noisy places, and carpet helps to absorb all these sounds– helping you to work, learn, and sleep in peace. And avoid conflict with the neighbours.
Improved insulation
Carpet retains warm air longer than other flooring types, which not only helps keep your home nice and toasty in the bitter-cold winter months but also helps conserve energy. It's a win-win!
Enhanced safety
Carpet provides extra protection for all the family – whether you're living with young children, elderly relatives, or clumsy pets, or if it's you yourself with two left feet – carpet can cushion your steps and reduce the likelihood of slips and trips. And minimise injuries if falls do occur by softening your landing.
Better indoor air quality
Unlike vinyl or laminate flooring, carpet acts as a passive air filter, trapping dust, pollen, and other particles and removing them from the breathing zone. AKA, a godsend for allergy sufferers!
How do I choose the perfect carpet in Wigan?
Choosing a new carpet in Wigan is easy to feel overwhelming. Especially considering how many different types are available.
However, there are a few things you can be thinking about to help narrow down your options.
Looks will likely be one of your main deciding factors because, of course, you want your new carpet to look good in your home and match the rest of your décor. There are plenty of different styles available here at LJV, that are sure to look perfect. Be it in your living room, bedroom, or dining room!
Next, consider what you want from your carpet.
Noise reduction? Improved insulation? Enhanced safety?
Your answers to these questions should help narrow down your options massively, but if you're still struggling to find the perfect carpet in Wigan, we're here to help.
Give our experts a call or send us an email and we'll be in touch with you shortly!
Do you offer a warranty or guarantee on your products?
Absolutely!
We offer a warranty or guarantee on all of our carpets, so you can be confident that, should anything go wrong with your carpet, it will be repaired or replaced for the duration of its term.
The length of the warranty or guarantee varies depending on the product, so if you require further details, feel free to ask a member of our friendly, knowledgeable team.
We're always more than happy to help!
How do I care for my new carpet?
Carpet maintenance is important if you want to get the absolute most out of it.
Looking after it is simple, and it doesn't take any strenuous cleaning to keep it looking like new for many years to come.
Make sure to vacuum regularly, twice a week in higher traffic areas, like on the stairs or in the living room, and once a week in lower traffic areas, like in the spare bedroom, to prevent dirt and dust from becoming embedded into the fibres.
Keep cleaning supplies on hand in case of any spillages, use mats in entryways and sunny areas to protect against UV damage and clear stubborn dust and pet hair with a squeegee.
For more expert carpet cleaning tips, or help picking out the perfect carpet in Wigan, don't hesitate to contact our team.
Call us on 01942 369 017 or send us a message via our online contact form and we'll be in touch with you shortly.
WHAT OUR CLIENTS ARE SAYING
"Absolutely belting carpets extremely good value for money I went to 5 different places and these were by far the cheapest and very friendly and very professional definitely recommend 5*!"
– Jack Ohara
"Great service, new bedroom carpets fitted, look lovely in slate grey, competitive pricing and fitting was arranged within a week, will be using again for landing stairs and living room!"
– Karen Ann Fenney
"This is the 2nd time I have had carpets fitted from you guys and a fab service was given on both occasions. Really good quality and competitive prices would use again. Thanks very much!"
– Kelly Kennedy
"I'm absolutely delighted with my new carpets. I had the whole house done and I can't recommend LJV carpets highly enough … great price, quick service, fabulous carpets. Thank you so much!"
– Clare Phillips
"Had our master bedroom, staircase and spare bedroom done yesterday, LJV did a brilliant job and both me and my partner are very happy with the finish. The workmen are very reliable and did the job no trouble. Fantastic price also! I would highly recommend!"
– Andy Higham
"Recently had my whole house fitted by LJV, amazing service from start to finish, carpets and vinyl are excellent quality and very reasonably priced. Thank you so much, I would highly recommend."
– Amanda Lynch
"Can't rate them enough! Had my whole house done! The quality is brilliant, and the service was also brilliant! Highly recommend! Excellent quality, service and price! Thank you for making our new house look like a home!!"
– Hellen Briscoe
"Thank you, Joe, Laura and the team. We are really pleased with the work you have done and the helpful way you have worked the fitting around us. You have all been so professional and we would not hesitate to recommend you. Thank you once again."
– Joyce Burgess
"Fabulous service, Joe did a fantastic job fitting my porch, stairs and landing carpets and also my bathroom flooring. Very friendly & professional, highly recommended. Very happy customer!"
– Sue Lowery
"Absolutely amazing service from these guys from start to finish I can't thank you enough for what you guys did for us to get me and my family into our new home. Would highly recommend and I'll be in touch again soon. Thank you so much again."
– Danielle Jones
CARPETS IN WIGAN CASE STUDIES
See some of the jobs we have recently completed in the Wigan area.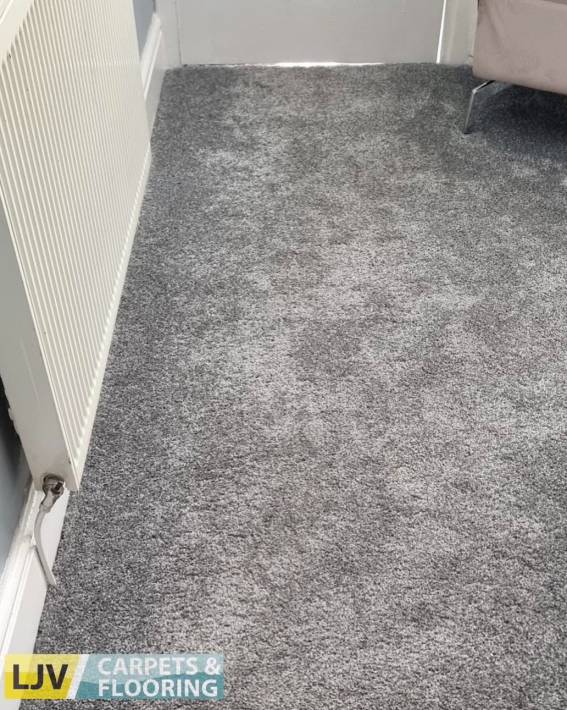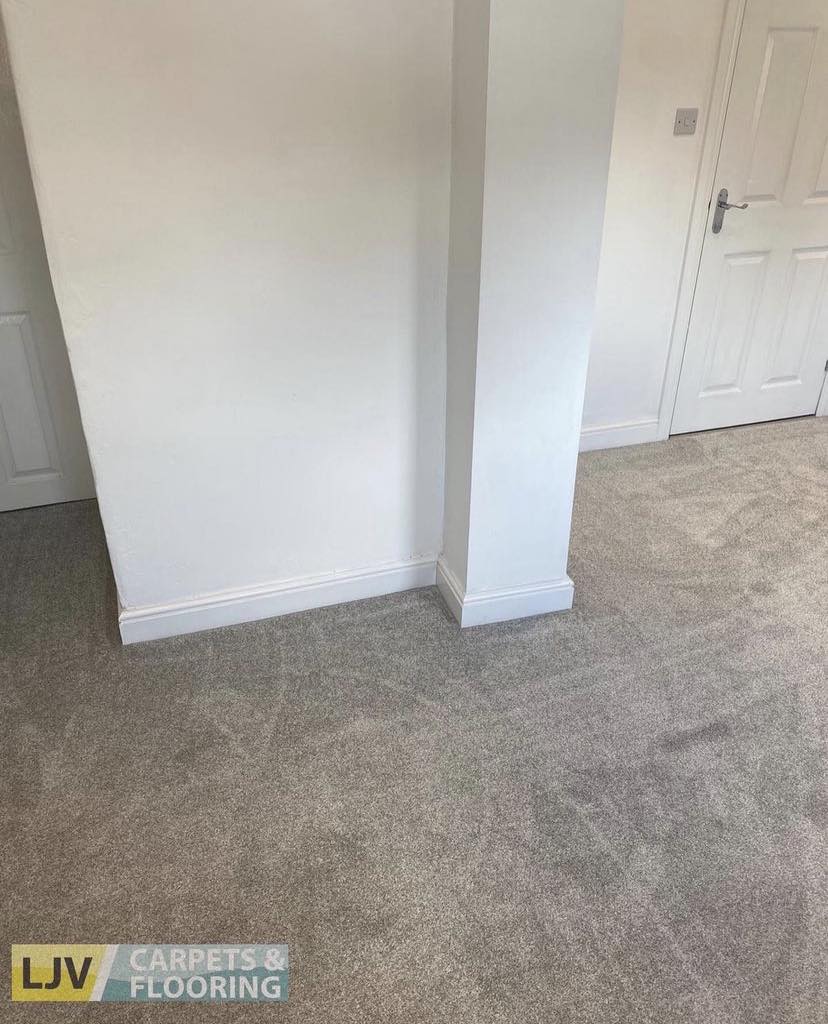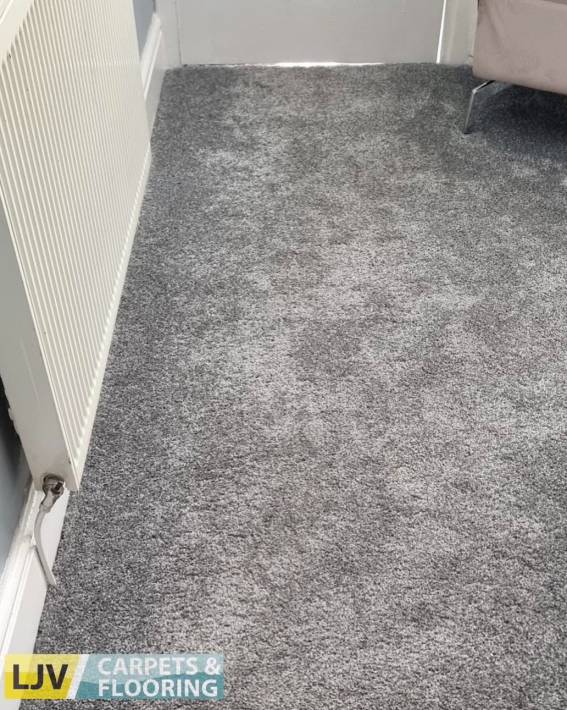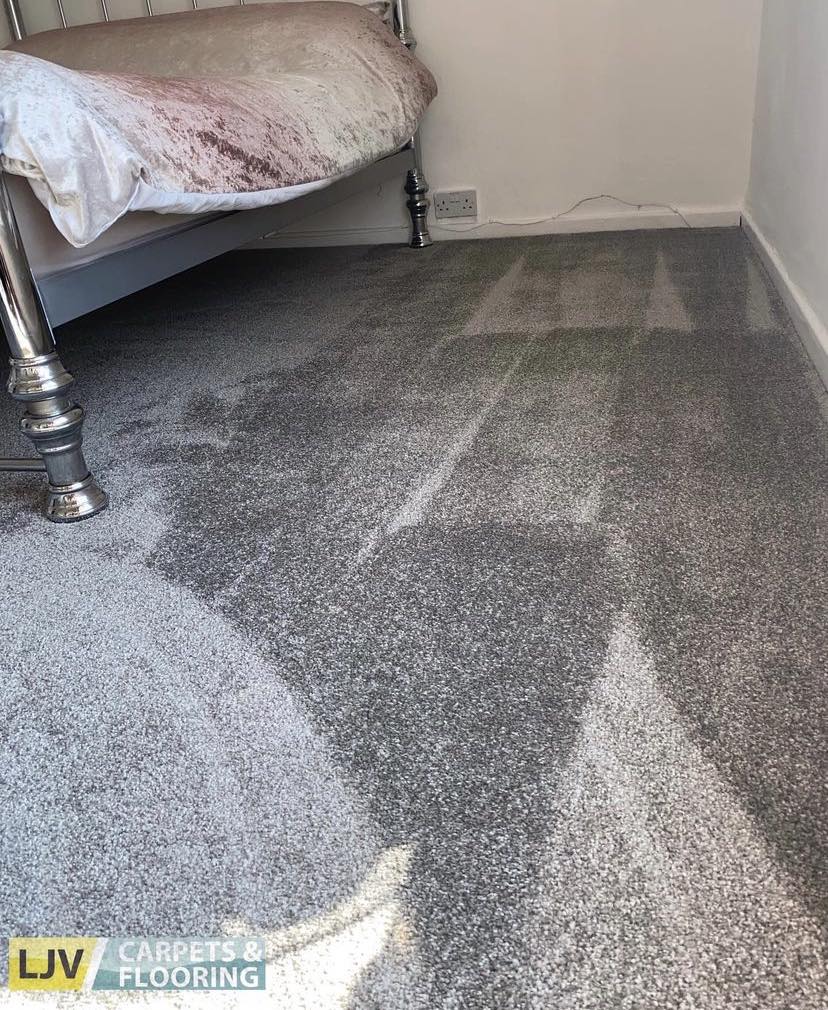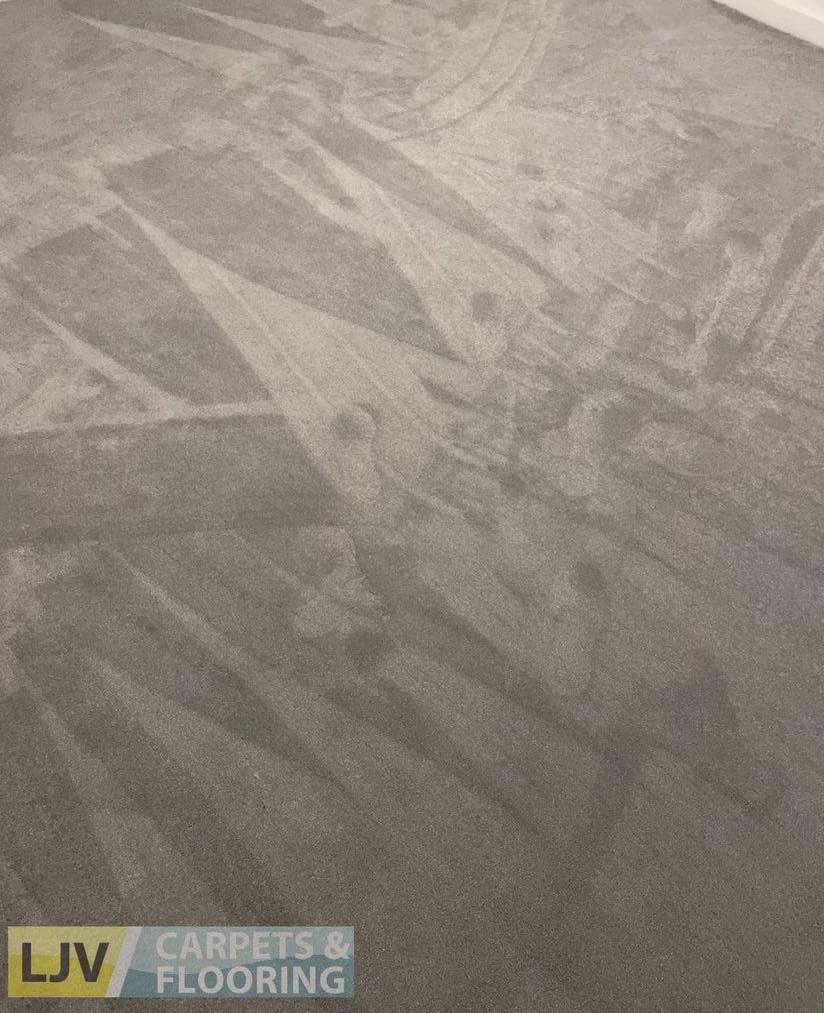 GET A QUOTE FOR
SUPPLY & FITTING 

TODAY